The First Cohort
Be one of the instructors who starts it all!
We are about to launch our first training for Painted Prayers Certified Instructors! This pilot cohort will help us refine the training process, so you'll get the opportunity to participate at a very discounted rate. Intrigued? Read on…
Painted Prayers is all about establishing creativity as a spiritual practice. We are looking for people who are ready to disciple others, to teach them how to connect with God through the creative process. We'll teach you how to do that for yourself, help you develop your own creative practice, and raise you up as a disciple-maker. You'll have the freedom to run your own creative ministry, with the ongoing support of Painted Prayers behind you. 
We are SO excited for this opportunity, and are working to launch the first training cohort as soon as possible. Here's a few details until we can get the rest of the information finalized. 
* You don't have to be an artist. We'll help you find your creative practice or refine it if you already have one. Painting, collaging, poetry, pottery, jewelry-making, photography…ANY form of creativity can be channeled into a deeper relationship with God.
* You don't have to live here. Most of the training will be done online (yay!) so you can participate from anywhere. There will be a weekend retreat at the end of the training we'd like you to attend here in the Black Hills of South Dakota. The cost of the retreat is included in the instructor fees — you just have to get yourself here.
* You don't have to be a perfect Christian. Our training is designed to take you deeper into relationship with Christ, so that you can walk the path you'll guide others down as an instructor.
* You don't have to commit today. We're trying to gauge how much interest there is in this first cohort, in order to finalize details of the retreat, etc, before we ask anyone to commit. So if you're interested, and you want more info as it's available, please let us know! Fill out the form below to be added to the list, and you'll be the first to know when we have all the details worked out!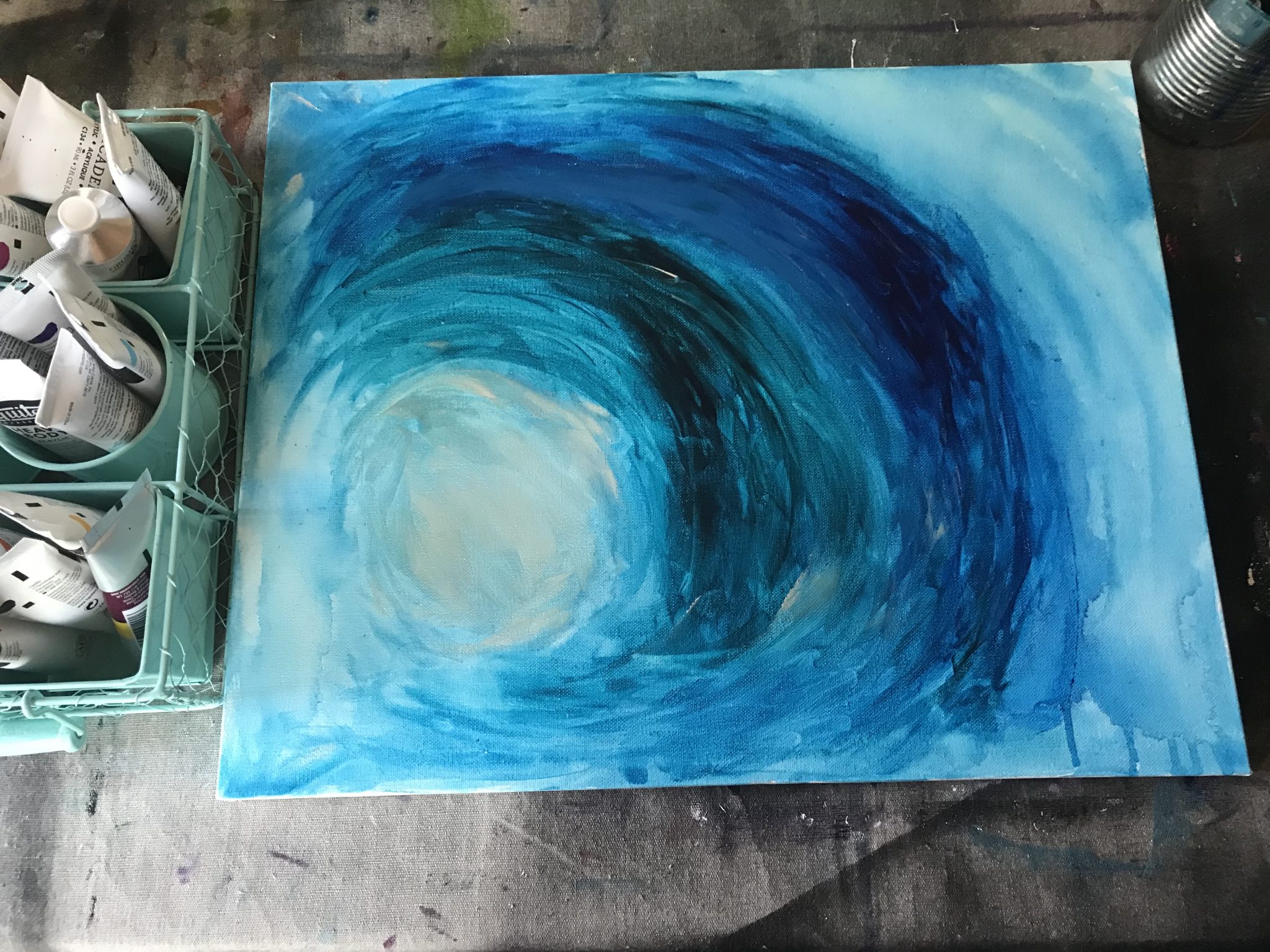 "For we are God's masterpiece. He has created us anew in Christ Jesus, so we can do the good things he planned for us long ago."
– Ephesians 2:10 (NLT)
Get more information!
Are you ready to find out how to start your own creative ministry? Fill in your details below and receive our Instructor Information Packet once it's finalized!
<!-- Begin MailChimp Signup Form --><!-- [et_pb_line_break_holder] --><link href="//cdn-images.mailchimp.com/embedcode/classic-10_7.css" rel="stylesheet" type="text/css"><!-- [et_pb_line_break_holder] --><style type="text/css"><!-- [et_pb_line_break_holder] --> #mc_embed_signup{background:#fff; clear:left; font:14px Helvetica,Arial,sans-serif; }<!-- [et_pb_line_break_holder] --> /* Add your own MailChimp form style overrides in your site stylesheet or in this style block.<!-- [et_pb_line_break_holder] --> We recommend moving this block and the preceding CSS link to the HEAD of your HTML file. */<!-- [et_pb_line_break_holder] --></style><!-- [et_pb_line_break_holder] --><div id="mc_embed_signup"><!-- [et_pb_line_break_holder] --><form action="https://paintedprayers.us1.list-manage.com/subscribe/post?u=692869b45d81c7b31253a70e2&id=45db3ba7df" method="post" id="mc-embedded-subscribe-form" name="mc-embedded-subscribe-form" class="validate" target="_blank" novalidate><!-- [et_pb_line_break_holder] --> <div id="mc_embed_signup_scroll"><!-- [et_pb_line_break_holder] --> <!-- [et_pb_line_break_holder] --><div class="indicates-required"><span class="asterisk">*</span> indicates required</div><!-- [et_pb_line_break_holder] --><div class="mc-field-group"><!-- [et_pb_line_break_holder] --> <label for="mce-EMAIL">Email Address <span class="asterisk">*</span><!-- [et_pb_line_break_holder] --></label><!-- [et_pb_line_break_holder] --> <input type="email" value="" name="EMAIL" class="required email" id="mce-EMAIL"><!-- [et_pb_line_break_holder] --></div><!-- [et_pb_line_break_holder] --><div class="mc-field-group"><!-- [et_pb_line_break_holder] --> <label for="mce-FNAME">First Name <span class="asterisk">*</span><!-- [et_pb_line_break_holder] --></label><!-- [et_pb_line_break_holder] --> <input type="text" value="" name="FNAME" class="required" id="mce-FNAME"><!-- [et_pb_line_break_holder] --></div><!-- [et_pb_line_break_holder] --><div class="mc-field-group"><!-- [et_pb_line_break_holder] --> <label for="mce-LNAME">Last Name </label><!-- [et_pb_line_break_holder] --> <input type="text" value="" name="LNAME" class="" id="mce-LNAME"><!-- [et_pb_line_break_holder] --></div><!-- [et_pb_line_break_holder] --><div class="mc-field-group size1of2"><!-- [et_pb_line_break_holder] --> <label for="mce-PHONE">Phone </label><!-- [et_pb_line_break_holder] --> <div class="phonefield phonefield-us"><!-- [et_pb_line_break_holder] --> (<span class="phonearea"><input class="phonepart " pattern="[0-9]*" id="mce-PHONE-area" name="PHONE[area]" maxlength="3" size="3" value="" type="text"></span>)<!-- [et_pb_line_break_holder] --> <span class="phonedetail1"><input class="phonepart " pattern="[0-9]*" id="mce-PHONE-detail1" name="PHONE[detail1]" maxlength="3" size="3" value="" type="text"></span> - <!-- [et_pb_line_break_holder] --> <span class="phonedetail2"><input class="phonepart " pattern="[0-9]*" id="mce-PHONE-detail2" name="PHONE[detail2]" maxlength="4" size="4" value="" type="text"></span><!-- [et_pb_line_break_holder] --> <span class="small-meta nowrap">(###) ###-####</span><!-- [et_pb_line_break_holder] --> </div><!-- [et_pb_line_break_holder] --></div><div class="mc-field-group size1of2"><!-- [et_pb_line_break_holder] --> <label for="mce-BDAY-month">Birthday </label><!-- [et_pb_line_break_holder] --> <div class="datefield"><!-- [et_pb_line_break_holder] --> <span class="subfield monthfield"><input class="datepart " type="text" pattern="[0-9]*" value="" placeholder="MM" size="2" maxlength="2" name="BDAY[month]" id="mce-BDAY-month"></span> / <!-- [et_pb_line_break_holder] --> <span class="subfield dayfield"><input class="datepart " type="text" pattern="[0-9]*" value="" placeholder="DD" size="2" maxlength="2" name="BDAY[day]" id="mce-BDAY-day"></span> / <!-- [et_pb_line_break_holder] --> <span class="subfield yearfield"><input class="datepart " type="text" pattern="[0-9]*" value="" placeholder="YYYY" size="4" maxlength="4" name="BDAY[year]" id="mce-BDAY-year"></span><!-- [et_pb_line_break_holder] --> <span class="small-meta nowrap">( mm / dd / yyyy )</span><!-- [et_pb_line_break_holder] --> </div><!-- [et_pb_line_break_holder] --></div><!-- [et_pb_line_break_holder] --><div class="mc-field-group"><!-- [et_pb_line_break_holder] --> <label for="mce-MMERGE6">City </label><!-- [et_pb_line_break_holder] --> <input type="text" value="" name="MMERGE6" class="" id="mce-MMERGE6"><!-- [et_pb_line_break_holder] --></div><!-- [et_pb_line_break_holder] --><div class="mc-field-group"><!-- [et_pb_line_break_holder] --> <label for="mce-MMERGE7">State </label><!-- [et_pb_line_break_holder] --> <input type="text" value="" name="MMERGE7" class="" id="mce-MMERGE7"><!-- [et_pb_line_break_holder] --></div><!-- [et_pb_line_break_holder] --><div class="mc-field-group"><!-- [et_pb_line_break_holder] --> <label for="mce-MMERGE8">Zip </label><!-- [et_pb_line_break_holder] --> <input type="text" value="" name="MMERGE8" class="" id="mce-MMERGE8"><!-- [et_pb_line_break_holder] --></div><!-- [et_pb_line_break_holder] --><div class="mc-field-group input-group" style="display:none"><!-- [et_pb_line_break_holder] --> <strong>Interests </strong><!-- [et_pb_line_break_holder] --> <ul><li><input type="checkbox" value="1" name="group[7645][1]" id="mce-group[7645]-7645-0" checked><label for="mce-group[7645]-7645-0">Cohort Interest</label></li><!-- [et_pb_line_break_holder] --><li><input type="checkbox" value="2" name="group[7645][2]" id="mce-group[7645]-7645-1"><label for="mce-group[7645]-7645-1">Cohort 1</label></li><!-- [et_pb_line_break_holder] --></ul><!-- [et_pb_line_break_holder] --></div><!-- [et_pb_line_break_holder] --> <div id="mce-responses" class="clear"><!-- [et_pb_line_break_holder] --> <div class="response" id="mce-error-response" style="display:none"></div><!-- [et_pb_line_break_holder] --> <div class="response" id="mce-success-response" style="display:none"></div><!-- [et_pb_line_break_holder] --> </div> <!-- real people should not fill this in and expect good things - do not remove this or risk form bot signups--><!-- [et_pb_line_break_holder] --> <div style="position: absolute; left: -5000px;" aria-hidden="true"><input type="text" name="b_692869b45d81c7b31253a70e2_45db3ba7df" tabindex="-1" value=""></div><!-- [et_pb_line_break_holder] --> <div class="clear"><input type="submit" value="Let's Go!" name="subscribe" id="mc-embedded-subscribe" class="button"></div><!-- [et_pb_line_break_holder] --> </div><!-- [et_pb_line_break_holder] --></form><!-- [et_pb_line_break_holder] --></div><!-- [et_pb_line_break_holder] --><!-- [et_pb_line_break_holder] --><!--End mc_embed_signup-->