painted prayers instructor training
Use art to minister to the broken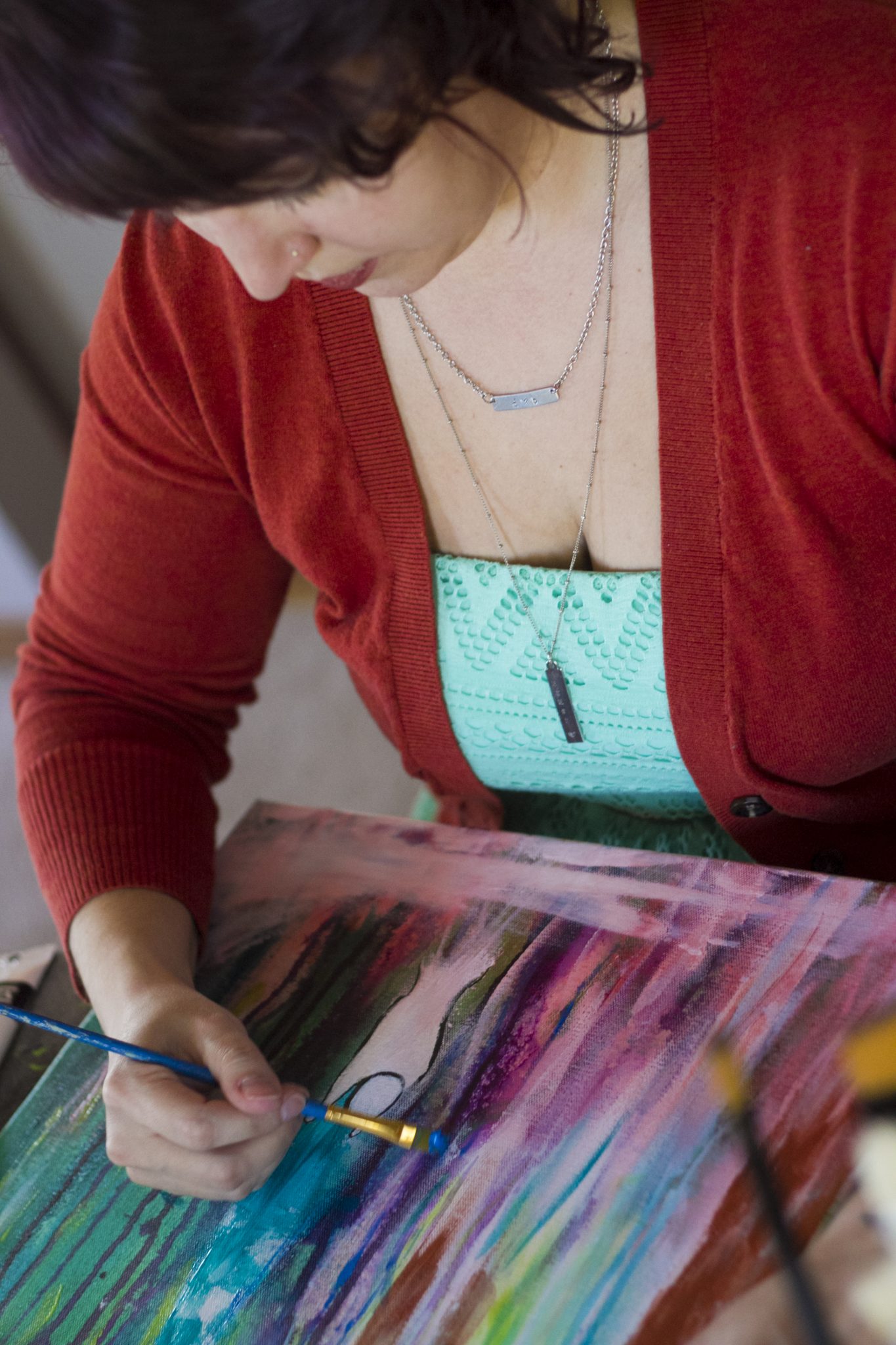 She is a little lost, buried under years of "shoulds" and the expectations of others. She's been told for so long that she's too much of something, not enough of something else. She struggles with her faith, finding a way to express it or connect with it fully. Maybe she had a bad experience or a falling out with a church or religion in the past, and it damaged her relationship with God. She craves creativity. She finds herself saying things like, "I wish I was more creative," or, "If only I had time to be creative." Somewhere along the line, she bought into the idea that she's not good enough to create art.
Don't you feel the call to help her? Don't you want to give her tools to reconnect with God? Show her the creativity that's been tucked away inside her all these years? 
Become a Painted Prayers Certified Instructor, and you'll have the foundation for your own creative ministry. You'll be able to teach art as a spiritual practice, showing others how to connect both to their own creativity and to their faith. You will have the tools to introduce others to the real God, unbound by religion or doctrine. You'll show them how to foster a deep, authentic relationship with God and help them connect with who they were created to be. 
Being a Painted Prayers Instructor requires openness, courage, vulnerability, and grit. But it doesn't require any of the following: 
* You don't have to be an artist. We'll help you find your creative practice or refine it if you already have one. Painting, collaging, poetry, pottery, jewelry-making, photography…ANY form of creativity can be channeled into a deeper relationship with God.
* You don't have to live here. Most of the training will be done online (yay!) so you can participate from anywhere. There will be a weekend retreat at the end of the training we'd like you to attend here in the Black Hills of South Dakota. The cost of the retreat is included in the instructor fees — you just have to get yourself here.
* You don't have to be a perfect Christian. Our training is designed to take you deeper into relationship with Christ, so that you can walk the path you'll guide others down as an instructor.
YOur training can begin anytime!
Training consists of 8 weeks of online coursework, followed by an in-person retreat in the Black Hills of South Dakota.
Online training begins when you sign up
next Retreat dates: October 23-26, 2019